About Us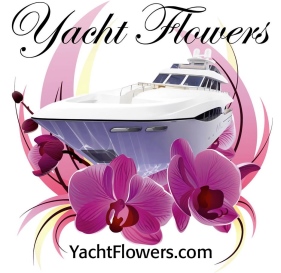 ᴡᴇ ʟɪᴠᴇ ɪɴ ᴀ ᴡᴏɴᴅᴇʀғᴜʟ ᴡᴏʀʟᴅ ᴛʜᴀᴛ ɪs ғᴜʟʟ ᴏғ ʙᴇᴀᴜᴛʏ, ᴄʜᴀʀᴍ ᴀɴᴅ ᴀᴅᴠᴇɴᴛᴜʀᴇ. ᴛʜᴇʀᴇ ɪs ɴᴏ ᴇɴᴅ ᴛᴏ ᴛʜᴇ ᴀᴅᴠᴇɴᴛᴜʀᴇs ᴛʜᴀᴛ ᴡᴇ ᴄᴀɴ ʜᴀᴠᴇ ɪғ ᴏɴʟʏ ᴡᴇ sᴇᴇᴋ ᴛʜᴇᴍ ᴡɪᴛʜ ᴏᴜʀ ᴇʏᴇs ᴏᴘᴇɴ. -ᴊᴀᴡᴀʜᴀʀʟᴀʟ ɴᴇʜʀᴜ
Ⓕⓛⓞⓦⓔⓡⓢ Ⓟⓡⓔⓣⓣⓨ Ⓕⓛⓞⓦⓔⓡⓢ
Yacht Flowers is a flower loving team of Mom & Daughter Duo since 2005! Our humble store is located on 17th St. Causeway and US-1 near by Waxy's Irish Pub, Hilton Marina Hotel, Pier 66 Marine Hotel, LMC Marine Center, Port Everglade, and Bahia Mar Yachting Center (Just to name a few!) in the sunny Fort Lauderdale, FL. Yacht Flowers offers full floral service in Fort Lauderdale, selective marinas and ports in Miami + West Palm Beach.
Why Yacht Flowers? Yacht Flowers isn't the only florist on the block, so what makes us different you may ask.
Yes, Yacht Flowers may not be the biggest, oldest, and have a world of flowers....but Yacht Flowers offers heart warming personalized service. Yacht Flowers creates the unique pieces you need and love by paying attention to the details. We do boat/house visit when needed to understand how to help, and can schedule pick up, delivery for your convince.
With knowledge, care and experiences, we know what is the best flower to use and how to care for them. Aft deck flowers, we got it! Main salon dinning? No problem. Orchid planter care? We have tips. Extra days on the trip? No worries, we know what to do.
Follow Yacht Flowers on Facebook and Instagram! We post daily of our newest creation.