About Us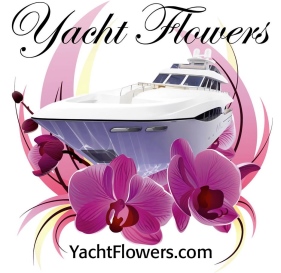 ᴡᴇ ʟɪᴠᴇ ɪɴ ᴀ ᴡᴏɴᴅᴇʀғᴜʟ ᴡᴏʀʟᴅ ᴛʜᴀᴛ ɪs ғᴜʟʟ ᴏғ ʙᴇᴀᴜᴛʏ, ᴄʜᴀʀᴍ ᴀɴᴅ ᴀᴅᴠᴇɴᴛᴜʀᴇ. ᴛʜᴇʀᴇ ɪs ɴᴏ ᴇɴᴅ ᴛᴏ ᴛʜᴇ ᴀᴅᴠᴇɴᴛᴜʀᴇs ᴛʜᴀᴛ ᴡᴇ ᴄᴀɴ ʜᴀᴠᴇ ɪғ ᴏɴʟʏ ᴡᴇ sᴇᴇᴋ ᴛʜᴇᴍ ᴡɪᴛʜ ᴏᴜʀ ᴇʏᴇs ᴏᴘᴇɴ. -ᴊᴀᴡᴀʜᴀʀʟᴀʟ ɴᴇʜʀᴜ
Ⓕⓛⓞⓦⓔⓡⓢ Ⓟⓡⓔⓣⓣⓨ Ⓕⓛⓞⓦⓔⓡⓢ
Yacht Flowers is run by the flower

​,​

wine, and animal loving duo

​ ​

of Mom & Daughter!

​The team at Yacht Flowers creates unique, and luxurious floral designs daily with ECO friendly resources and personalized professional service.
The lovely boutique offers full floral service, and it is conveniently located on 17th St. Causeway and US-1 near by Hilton Marina, Pier 66, LMC, Port Everglades, and Bahia Mar. Yacht Flowers delivers in Fort Lauderdale and surrounding areas, B

oat Shows, and

selected

​

marinas

/​

ports in Miami + West Palm Beach

​.​
With knowledge,

​artistry and expertises, the Yacht Flowers team knows how to help!

Aft deck

​tropical

,

​ ​

Main salon dinning

​ flowers​

? No problem. Orchid planter care? Extra days on the trip?

​Events, ​

No worries,

​Yacht Flowers

know what to do.

​
​Send inquires and let Yacht Flowers bring the blooms! ​

Follow Yacht Flowers on Facebook and Instagram!

​New ​

post daily of

​ latest ​

creation

​s​

.