Yacht Flowers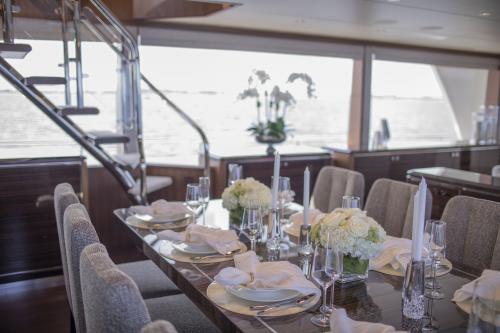 Yacht Flowers is a floral studio run by a team that creates artful floral arrangements with personal touch and excellent care! Every design is made to order with beautiful inventory in fresh, preserved, and/or artificial products. Yacht Flowers specializes in yacht arrangements, events, corporate, and private residential homes.
Floral Service:
Artistic Floral Compositions

Boat Show Flowers & Plants

Customized Event Decorations

Green Plant: Orchid, Bonsais, European planters

Preserved Botanical: Green Moss wall, Rose wall, Forever Flowers

Permanent Flowers

Flower Design Course
Service available in Ft. Lauderdale, W. Palm Beach (Selected areas), and Miami (Selected areas).
For inquires please email: Info@YachtFlowers.com
Substitution Policy
In some instances, the florists photo may represent an overall theme or look and include a one-of-a-kind vase that cannot be exactly replicated.
Although the actual bouquet may not precisely match the photo, its temperament will. Occasionally, substitutions of flowers or containers happen due to weather, seasonality, and market conditions which may affect availability. If this is the case with the gift you've selected, the local florist will ensure that the style, theme, and color scheme of your arrangement is preserved and will only substitute items of equal or higher value.